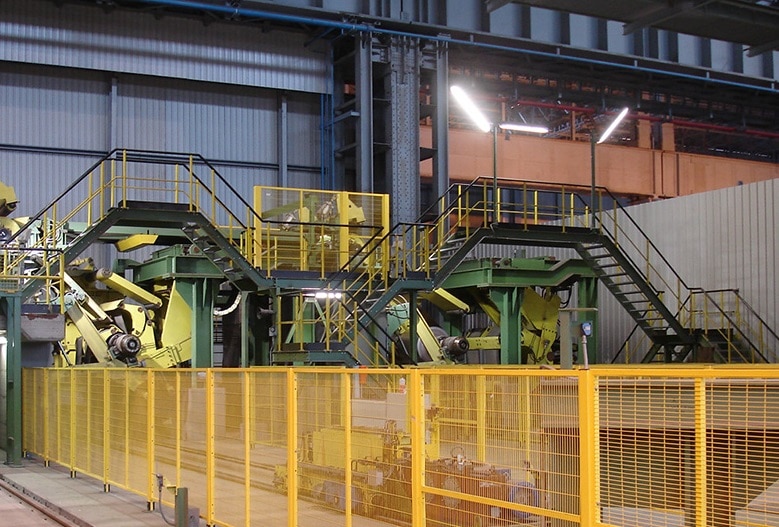 Functional Safety systems: design and implementation
10 octubre 2017
We continue our review on Functional Safety. After talking about Risk Analysis in the previous article, the next step is presenting our services for the design and implementation of Functional Safety systems:
Design of the Safety Functions according to EN 13849 (PL) or IEC/EN 62061 (SIL)
Procurement of the required components from the main safety suppliers
Execution of all the works in main disciplines (mechanical, instrumentation, electrical, software).
Our approach to Functional Safety guarantees several advantages: we strictly follow the requirements of the Risk Analysis while respecting the production and maintenance needs of the process / machine.
This in-depth procedure avoids writing generic documents, which would lead to issues during the risk mitigation phase or, on the other hand, would lead to excessively rigid countermeasures.
PRISMA has carried out Functional Safety projects in many industrial sectors, such as Iron&Steel: design and realization of safety systems for blast furnaces, coke batteries and sintering plants, steel shops,  as well as all the downstream production lines, such as continuous castings, hot and cold rolling mills, industrial furnaces, continuous process lines, galvanizing lines, finishing and cutting lines. These systems are mainly based on SIL2 / SIL3 requirements with dedicated or hybrid controllers.
PRISMA developed Functional Safety projects for non-ferrous metals too, e.g. the access control of cleaning and coating lines for aluminium.
In the Oil&Gas industry we supplied, for instance:
SIL 3 safety system for water injection wells for an oil field. The system is based on a SIL 3 ICSS controller and it is equipped with an advanced system for monitoring the status of all rotating equipment;
Leak-Break Detection System for the localization of leaks in the pipeline and the partitioning of segments affected by activating interception valves. The LBDS is mounted inside a heavy-duty conditioned shelter, powered by solar panels and equipped with an anti-intrusion system;
Emergency Shut-Down System for a gas tanker.
In the chemical industry we support a safe production of polymers:
Revision and implementation of SIF (Safety Instrumented Functions) for several industrial processes;
Design and implementation of the Functional Safety of a new coagulation reactor.
Furthermore, PRISMA has successfully completed several other challenging projects:
Firefighting and anti-intrusion scenarios for subway lines;
Control of driverless locomotors;
Functional Safety revamping of chromate magnesium alloys lines and test benches for jet turbines and other avionic components.