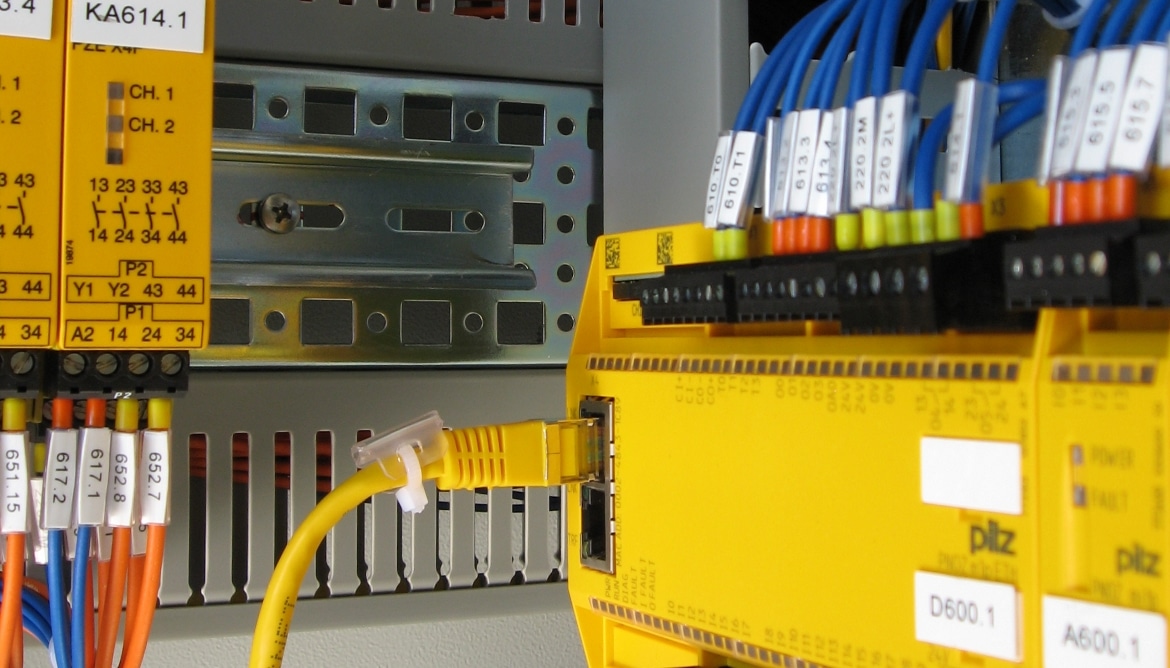 Machine guarding safety system revamping
October 24, 2016
Retrofitting of the test area for the Aerospace and Defense Industry. This job included the design and supply of a new safety system for the testing rooms of different equipment. The existing process control systems have been modified in order to interact with the new safety system. This integration allows smooth access in the testing area, avoiding rough stoppages of the test with the consequence to compromise the test in progress. 

PRISMA Impianti has been awarded certifications in most of his business areas, including machine safety engineers: Certifications and Ethics

PRISMA Impianti provides a complete package that includes feasibility study, risk analysis from our functional safety engineers certified by TUV, basic and detail engineering, equipment supply, drives configuration, as well as the development of control software (PLC and SCADA) and higher-level systems such as Manufacturing Execution System (MES) and power monitoring & control.

For this reason we can manage green-field projects, in collaboration with leading technology suppliers, as well as brown-field projects, where we can offer our great expertise in plant engineering with careful surveys of the existing and studies to optimize the efficiency of the revamping.