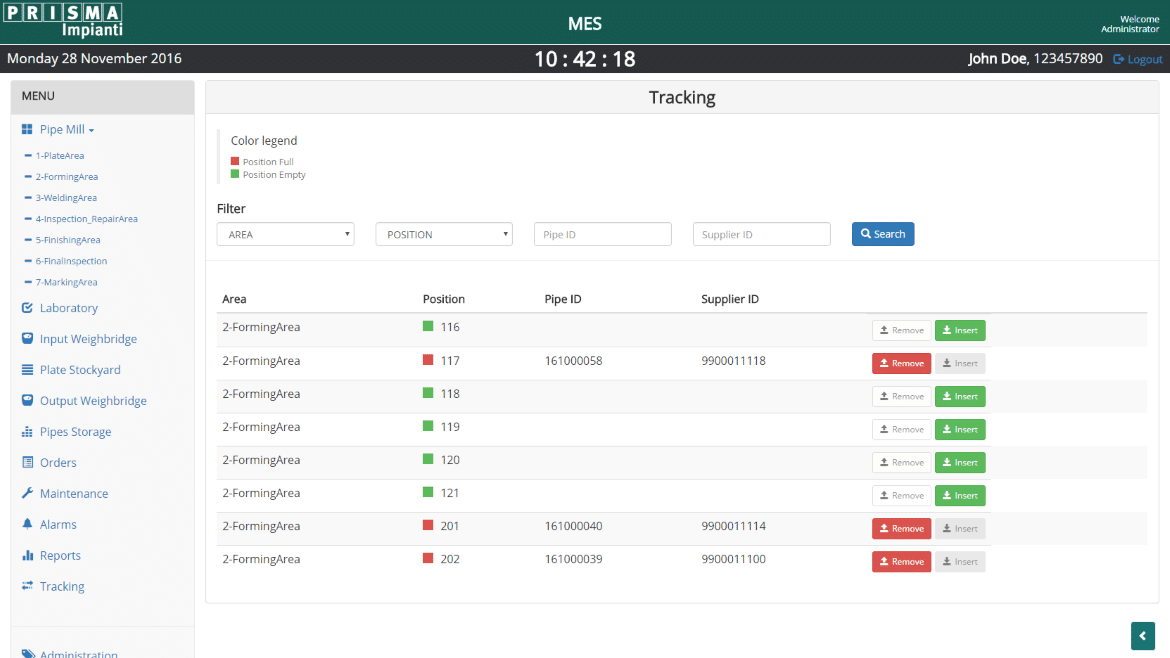 Manufacturing Execution System MES
October 24, 2016
We have realized a Manufacturing Execution System (MES) for a steel pipe production factory.

In addition to the production process (forming, welding, inspection, coating, … of the pipes), the storage of the raw materials and the storage of the finished products were also automated, whereby the management of several cranes and trucks was coordinated.

The MES is interfaced with several lower (PLCs) and a higher level management system (ERP) and provides all manufacturing information in real time that helps to improve the production output.

The in-house developed MES application software created by us, is based on HTML5/CSS3 technology, thanks to the responsive design it is possible to use also smartphones and tablets.

Our MES includes a set of modular functions, based on best-practices, which can be selected according to the needs of the customer. The scope is to create a solution without unnecessary functionality and to reduce costs at the same time.

The control system provides important functions like production planning (work program, recipes selection), material tracking, reports.