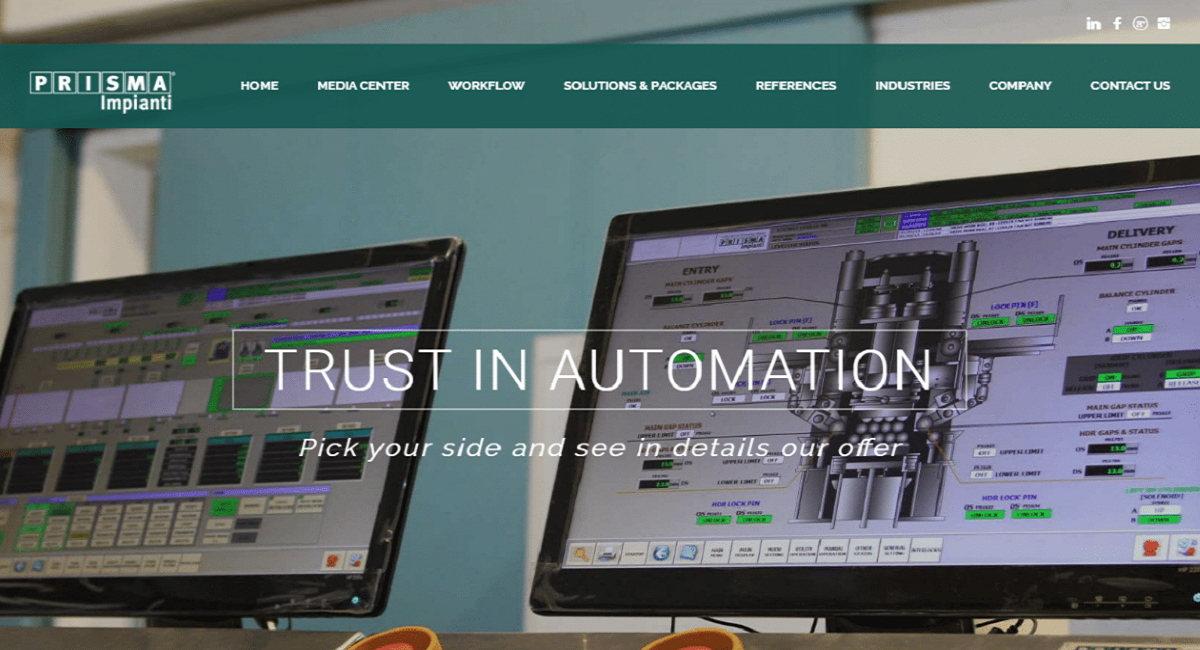 PRISMA Impianti has launched a brand new www.prismagroup.it !
02 diciembre 2016
The brand new www.prismagroup.it website introduces our Company services and references. In order to easily find all relevant information, the new website has dedicated areas for both End Users and Main Contractors, to respond to their specific requirements.
Since more and more people are using mobile devices to browse websites, the new site has a responsive design which is optimized for mobile usage.
In addition to our solutions and products, you can find in the company section an extensive overview  of the company and a few key points on why you should choose us for your process control needs.
The Media Center brings together relevant news about the Company and our industry; tags are used to quickly find related information for your topic of interest.