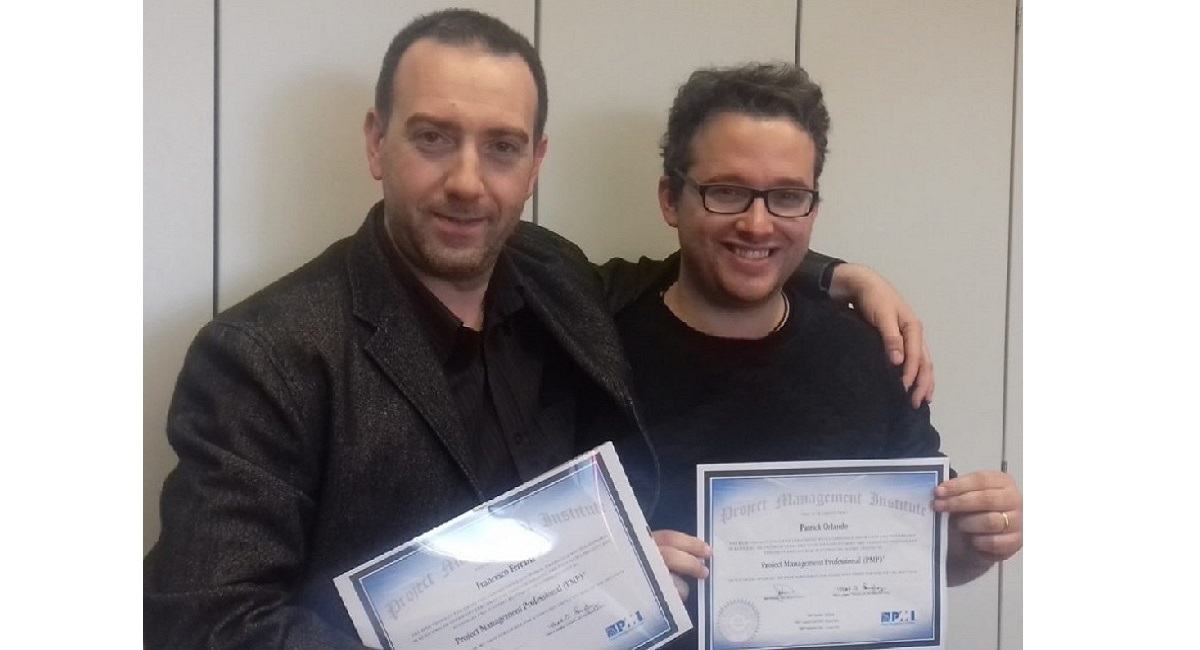 Project Manager Professional: new certification for our engineers!
17 abril 2018
We are proud to announce that Francesco Ferraris and Patrick Orlando have graduated as "PMP" – Project Manager Professional – a globally recognized degree!
The PMP certification was achieved by an initial training program including a Master in Project Management at the GEMA BUSINESS SCHOOL in Milan and concluded with the certification exam.
PMP is an international certification issued by the Project Management Institute and recognized by the American National Standards Institute (ANSI) as well as the International Organization for Standardization (ISO).
Our goal is to improve the success rate of the projects in all industries served by PRISMA Impianti, from iron&steel to chemicals, oi&gas, power, transportation, automotive & aerospace.
In fact, the PMP certification introduces new knowledge into the various business areas and applies a standardized and continuously improved set of project management principles in all phases: startup, design, execution, monitoring, control, and closure of the process. In this way, the quality is improved significantly, while time and money can be saved by focusing on an effective internal communication.
The PMP certification contributes to our objective to continuously provide our staff with training. It is also necessary to fulfill the high-quality requirements of our customers and partners. The product lifecycle management requires from us to continuously take decisions which have an impact on our territory, the environment, and people.
Making decisions in a lean and efficient way and taking into account all factors involved means improving our company climate, with a positive impact for all our stakeholders. As our payoff "TRUST IN AUTOMATION" recites, we strive to achieve top reliability to satisfy all our customers and partners.