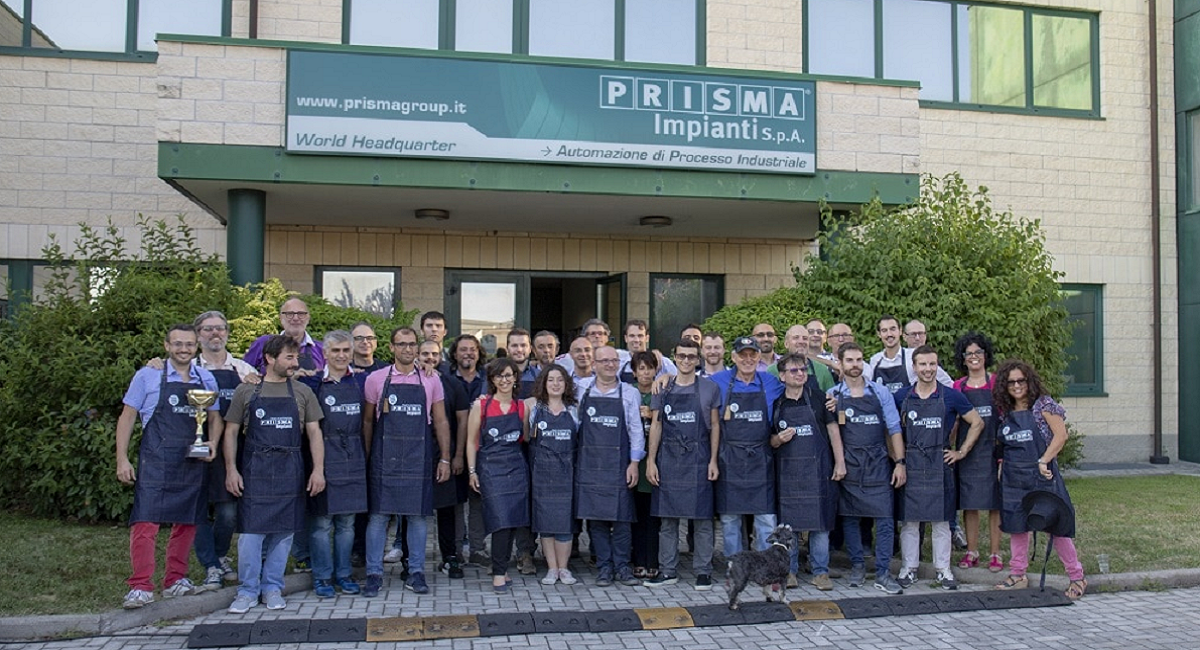 "SI FA PER DIRE 2018"
17 julio 2018
Our yearly event "Si fa per dire – We work to tell our story" has taken place last week. The project was launched in July 2016 to promote the communication and cooperation within our company.
The event, as we have already explained in previous articles, give everyone the opportunity to speak freely and without embarrassment: even shared sketched ideas can contribute to growing the company! During these two years, the willingness to become a protagonist and to share experiences has increased in our team. In the 2018 edition, which has taken place on Friday, July 13, the speeches were numerous and motivated to share obtained results.
The safety culture is always the first priority for PRISMA and during the meeting, it was decided to continue to strengthen the current activities by use of training and communication, which led our company to reach the fundamental goal of zero accidents also in 2017.
The support from the seniors is very important to share their experiences and best practices with the young employees. In this regard, during the "Si fa per dire" 2018, the new recruits took the time to present their skills and to thank all for being welcomed inside our company!
Regarding our results, the turnover forecast for the year 2018 is positive and the sales growth compared with the last year was confirmed. New important projects have been announced in collaboration with the Polytechnic University of Turin and the Sant'Anna School of Advanced Studies of Pisa, like the project MAGUS. Furthermore in the next months PRISMA will participate in international fairs and events. Another very important highlight was the first international acquisition of the assets of Premier Integration LLC in Ohio. The newly formed US subsidiary "PRISMA Integration" allows us to be closer to our American customers.
Valerio Eugenio and Manuel Alfonso respectively founder and CEO of PRISMA thanked the whole team for the results obtained.
Finally, we have celebrated the overseas acquisition in US-style!
Watch the video https://youtu.be/jMSfnRLNkWo