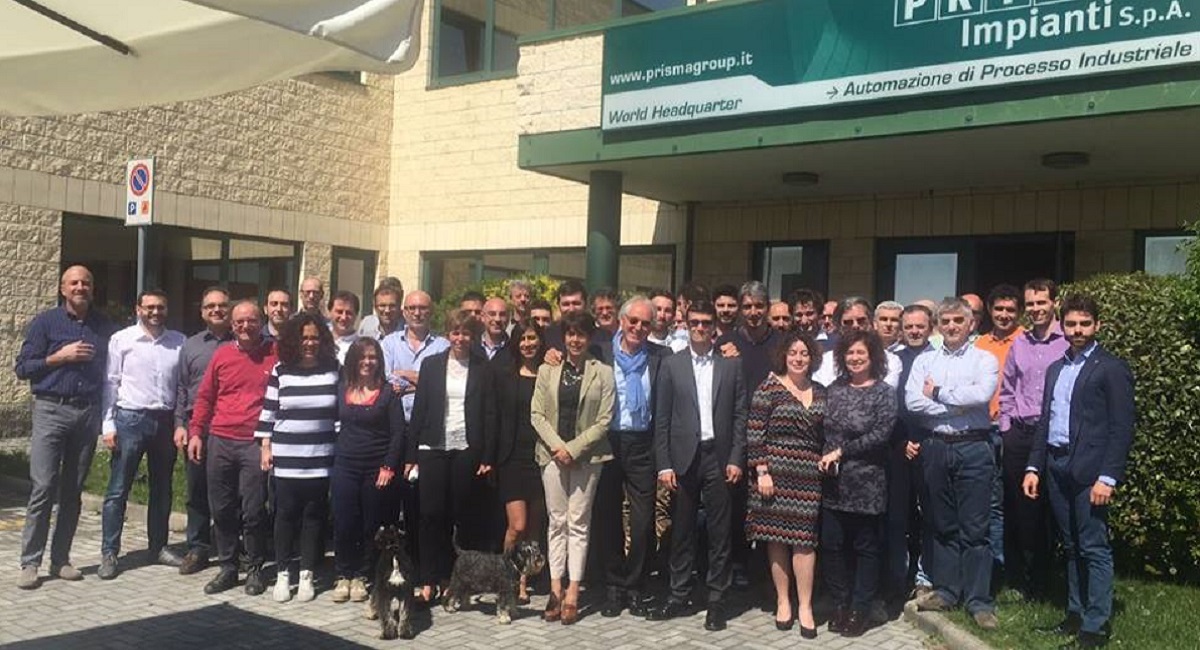 The week before Easter we celebrated 37 years of activity and the 2000th order for PRISMA
May 01, 2017
On the 10th of April all employees gathered together to hear the speeches of our CEO Manuel Alfonso and our founder, Valerio Eugenio Alfonso, about the history of the company and its evolution from 1980 till today. Manuel Alfonso took the opportunity to divulge once again our strategy and potential scenarios, announcing the opening of our US branch, PRISMA Revamp Corporation, in Pittsburgh, PA.
The former Steel City still retains strong manufacturing ties and has become a major center for automation and robotics thanks to its universities, making it an ideal location for our company in order to better serve the North American market and our US clients. Additionally, our choice was influenced by our attention in cooperating with R&D centers and universities, as shown by our partnerships with Politecnico di Torino and Scuola Superiore Sant'Anna in Pisa.
We also discussed at length how to keep on improving our Health&Safety procedures, in order to avoid any potential injury to ourselves or other parties. Combining all the inputs received, we came up with a list of Best Practices that will be instrumental to ensure that our attention to H&S will distinguish PRISMA from the competition.
Another important topic was the presentation of SECRA, our cybersecurity suite developed in cooperation with Politecnico di Torino. We will demo SECRA together with our Manufacturing Operations Management (MOM) solution at Made in Steel (Hall 24, Booth O02), the most important Southern European conference&exhibition in the Iron and Steel industry, held from the 17th to the 19 th of May in Milan.
In closing, Valerio Eugenio and Manuel, respectively founder and CEO of PRISMA Impianti, thanked all our employees for their hard work that made our success possible. After that, an outdoor lunch with a toast to our future!