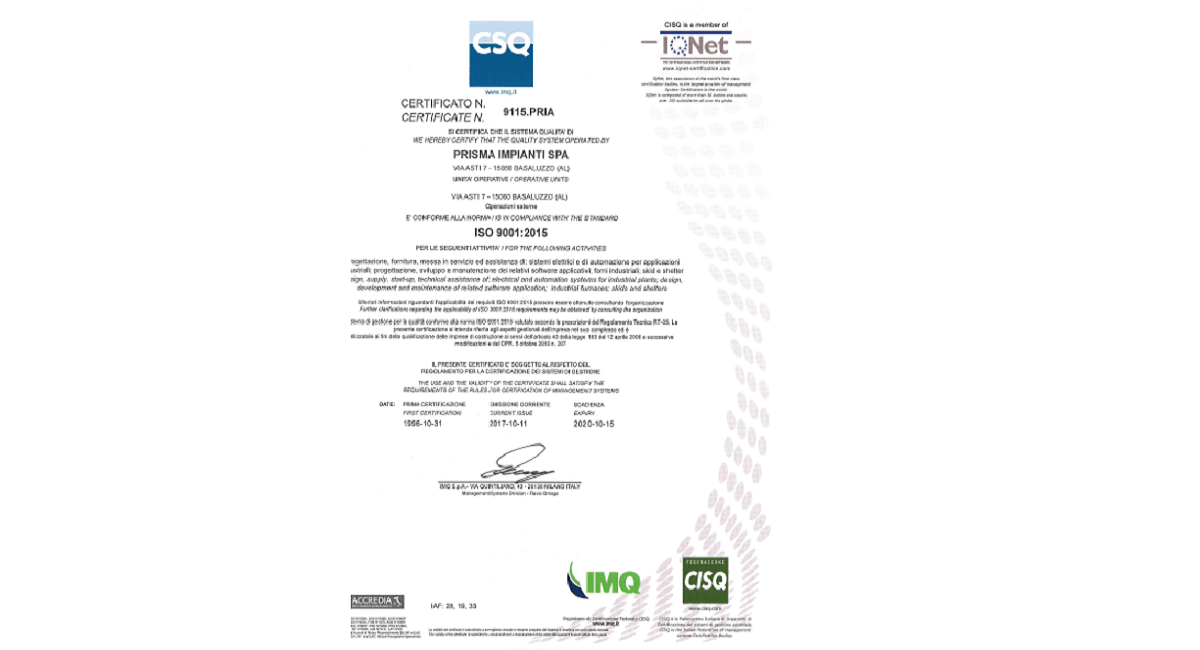 On the 11th of October we received the new certification ISO 9001:2015
November 16, 2017
On the 11th of October we received the new certification ISO 9001:2015 referred to the QA part of our Integrated Management System.
What does it mean for our Clients and all the Interested Parties? That our company has further improved its processes in order to fully implement a risk-based thinking in every step of the business.
Starting from the analysis of our business context and trough an accurate assessment of the needs and expectation of all the parties involved in our activities, we have shaped our IMS in order to identify the risks, assess them, and plan well in advance actions to lower those risk and maximise the opportunities.
Our ISO 9001:2015 certification means that we continue in our path to improve our value and reliability as a business partner to fully comply with our "TRUST in AUTOMATION" payoff.