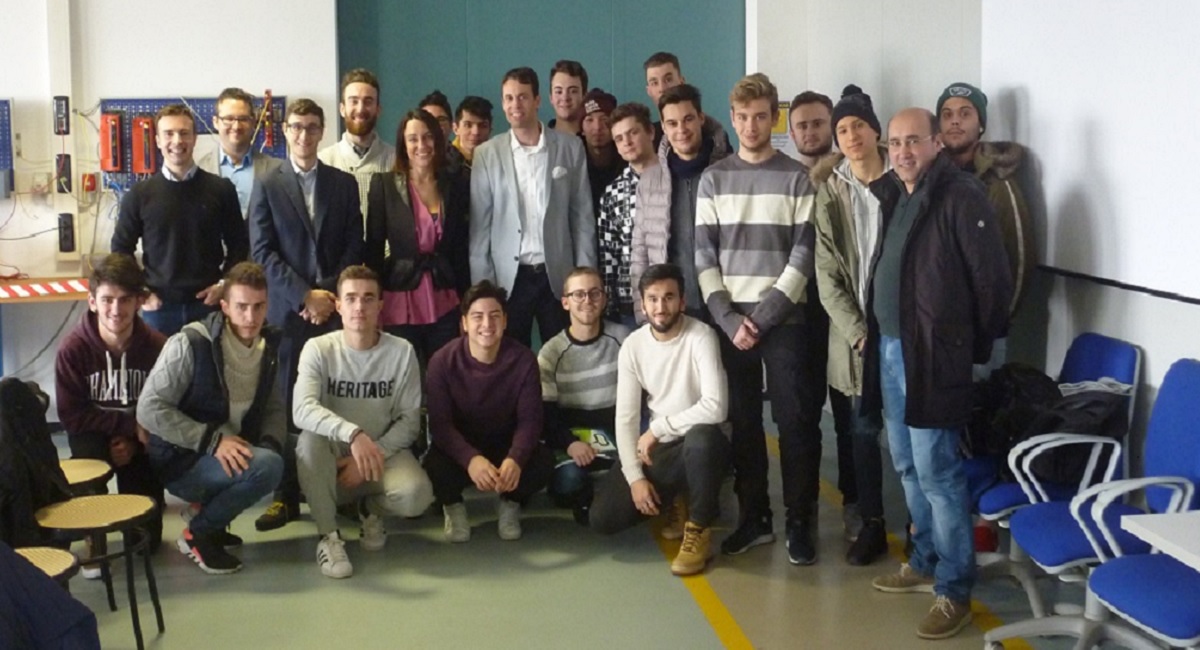 "PRISMA Impianti OPEN DAY 2018"
March 06, 2018
On 6 March the students of the Technical Institute of Acqui Terme "Rita Levi Montalcini" visited our company accompanied by Mr. Corrado Campisi, Professor for Electrical Engineering. It was an important moment of exchange between two worlds, School and Enterprise, which should strengthen their cooperation. The young age of most PRISMA Impianti staff allowed a very relaxed atmosphere.
Our CEO Manuel Alfonso welcomed the students, presented the story of the company and explained the most requested skills in our market. After that the students were informed how the work is carried out in our company and, in particular, how a contract is managed, starting from the acquisition of the work by the proposal manager, up to implementation and commissioning on site.
A few young PRISMA employees told their experiences and the transition from education to work, focusing on which skills have been most useful. One of our employees, Riccardo Brilli, started to work immediately after graduating from high school. Riccardo, only 21 years old, has already a lot of experience and he has been in several construction sites around the world. Other employees, Patrick Orlando and Giuseppe Morbelli, both engineers, described how the university has prepared them for their current roles in the company. We all agree about a few things: in order to reach a professional and personal fulfilment, passion is essential, as well as being proactive and collaborative, speak fluent English to be able to travel and communicate with people from different cultures.
The students took a tour of PRISMA headquarters, accompanied by our sales managers inside of our offices to get the chance to experience how we develop our projects. A stop at the QHSE office showed that safety is a priority for PRISMA Impianti, describing what measures we take to achieve the important result of zero accidents and injuries.
At the end of the visit the students watched a video about how the commissioning activities take place in foreign countries, and finally, photo memories and focaccia for everyone!!
PRISMA Impianti is very proud to have hosted this visit: students have been active and involved. Their questions and considerations were an important stimulus that demonstrates how much the exchange between school and enterprises is profitable for everyone!