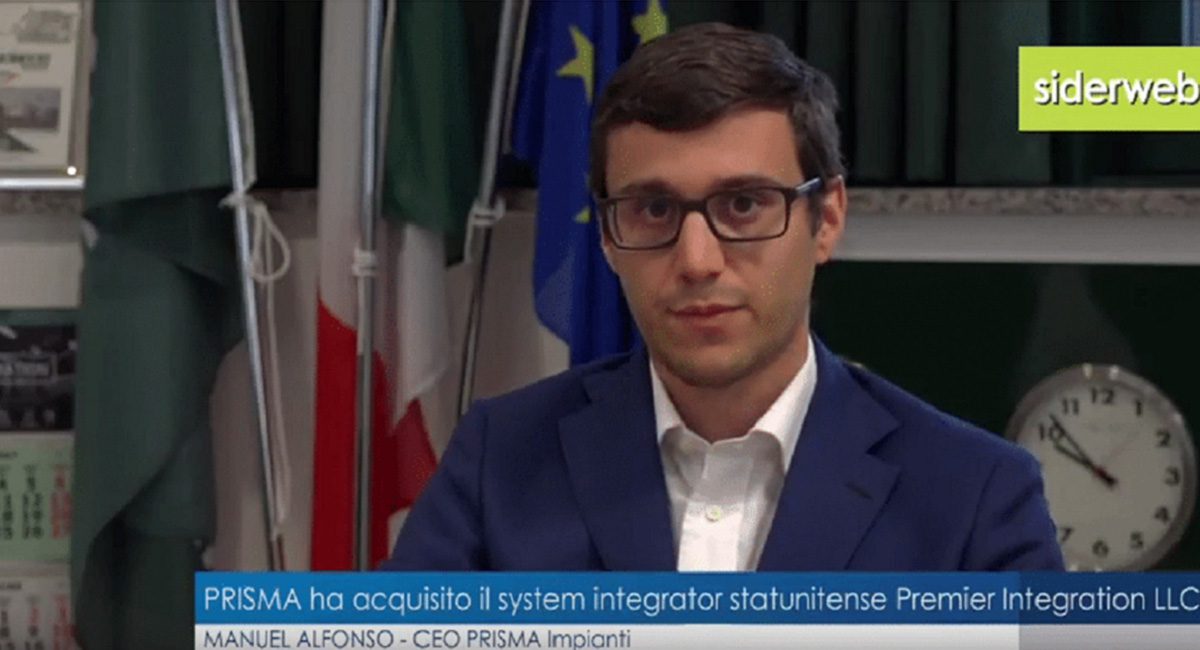 Manuel Alfonso interviewed by Siderweb
July 09, 2018
"Thanks to the acquisition of the assets of Premier Integration LLC in Ohio we have fulfilled a dream began in the '90s,when we started working in the United States, even if discontinuously" explained our CEO Manuel Alfonso in the interview with Siderweb – the Italian web community dedicated to the steel industry.
In the last year great business opportunities opened up in the United States, especially in the steel and automotive sector. For this reason and also to be closer to our clients in North America we opened our US subsidiary in march 2017 in Pittsburgh and on 20th June 2018 we completed this acquisition.
"However, the future of companies like PRISMA will not be exclusively in the overseas market" – continued Alfonso – during 2017 there have been also many significant investments in Europe and in Italy too, thanks to the Industry 4.0 National Plan.
Projects that had been put on hold are now starting again, including extensive revampings to improve product quality and functional safety.
Therefore, 2017 was a positive year for PRISMA, with an increase in turnover and higher margins. We also have promising forecasts for 2018, thanks to the acquisition.
The interviewer also asked about innovation inside our company, so we described our MAGUS project: we are developing an innovative Manufacturing Operations Management (MOM) solution in collaboration with the University Politecnico of Turin and the Sant'Anna School in Pisa. The project will be discussed in September during the event "Innova 2018" in Brescia, co-organized by Made in Steel and Siderweb.