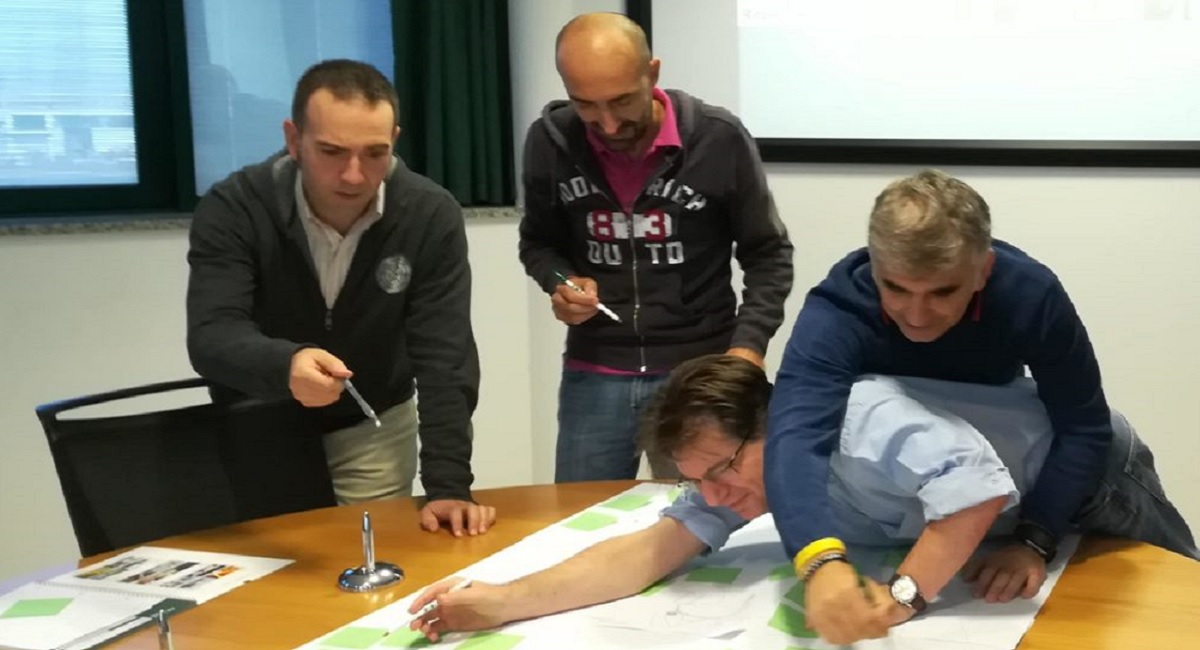 Creativity and innovation in the focus of PRISMA Impianti training program
February 06, 2018
In 2018 PRISMA Impianti is confirming a particular focus to encourage a culture of Health&Safety, a top priority for our company.
Thanks to the training activities carried out in the latest years and especially to the engagement of our entire team, we achieved again in 2017 our target of zero accidents and injuries and we firmly intend to confirm this target in the future.
Our training program includes courses dedicated to innovation and creativity in addition to the technical and safety training. In our opinion, nowadays innovation and creativity are critical skills to be competitive on the market.
Last year we developed products like SEC.R.A. (SECure Remote Access), our cybersecurity suite, in cooperation with the Polytechnic University of Turin and quite a few safety-centered Industry 4.0 applications.
With our training program dedicated to innovation and creativity, we encourage the development of more Industry 4.0 applications. Based on the results of a study from "Markets and Markets" the market volume of cybersecurity and Industry 4.0 solutions will increase up to 7% in the next years, especially in North America, where PRISMA recently opened a subsidiary in Pittsburgh, PA.
Innovation and creativity are key skills for individuals and therefore for our company, that can benefit from an increasingly creative, think-out-of-the-box environment.
Our training program considers psychological, social and organizational dynamics based on innovation processes, to generate new ideas. Cooperative learning and internal communication are playing a key role in the innovation process, so we created a knowledge base to share ideas and solutions.
A heterogeneous team – consisting of engineers, project managers, marketing & sales managers – has already taken part in several training activities related to creativity and innovation.